We offer a Graduate Certificate in Race & Social Justice
Support the Institute for the Study of "Race" and Social Justice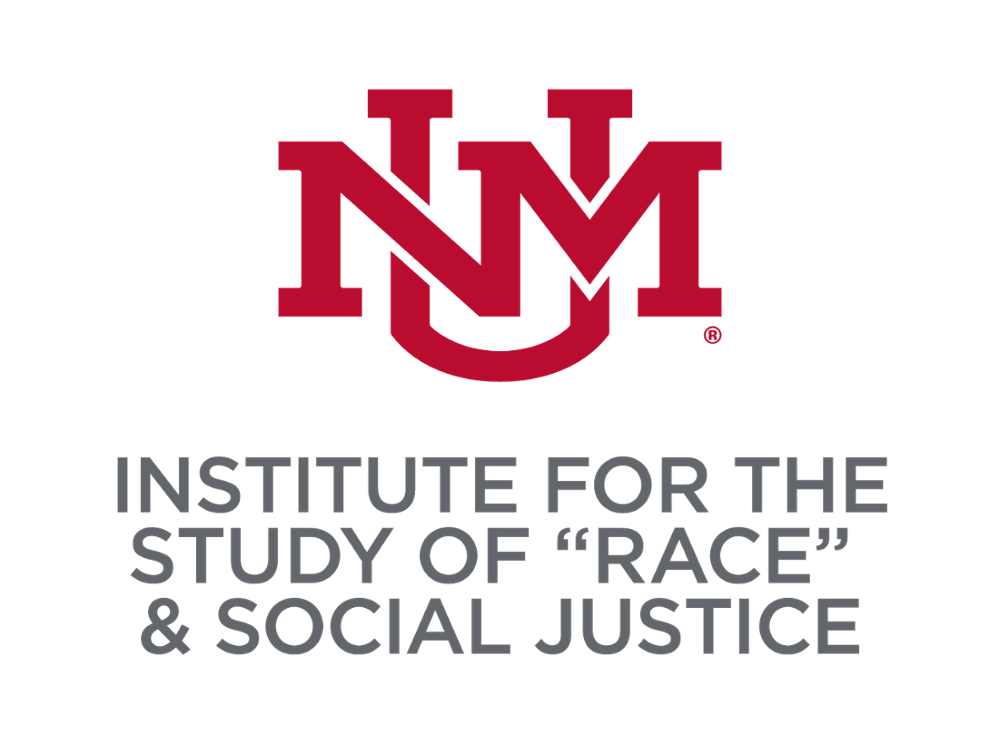 Special Geneology Issue "What's Your "Street Race?" Cartographies and Ontologies of "Race" and the Future of Knowledge Production on Inequality, Resistance and Social Justice" Deadline: March 15, 2020
Great new class available Sociology 430* Intersectionality, Race, Gender, Class for Social Policy
This very relevant class will be offered as a one week only intensive course from December 16-20, 2019.
Many of you have had questions about which courses can be counted toward certificate work. A list of currently approved courses is available on the Certificate page. We wanted to clarify that it is not exhaustive; these are just some examples of courses that can be put toward certificate requirements. If you are teaching or enrolled (or want to enroll) in a course you believe would satisfy these requirements, please contact Dr. Nancy López ( nlopez@unm.edu). See the certificate page for more information.
Feb 20, 2019 - We have a brand new page! News that impacts our communities at UNM, in Albuquerque, and around New Mexico now has its own home on the Institute website. Contact us if you would like to see something featured; bilingual and non-English suggestions are always welcome.
May 2019 - The Institute is curating statements from scholarly, community-oriented, and human rights-focused organizations on race and racial discrimination in our world. Take a look here and contact us if you have any suggestions to add. Non-English suggestions are always welcomed.
Other resources:
---
June 12, 2019 - The University of New Mexico is pleased to announce it has been selected to receive a $50,000 grant from Lumina Foundation's Fund for Racial Justice and Equity, a project of Rockefeller Philanthropy Advisors, to enhance the general education curriculum with teaching and learning around race and social justice. From a pool of 312 nation-wide applicants, UNM was...(read more)
Dr. Kathy Powers of UNM's Political Science department appears on the Rock Newman show
On Race, Rights, & Reparations
La transcripción seguirá pronto. For English captions, click the "CC" icon in the bottom right corner of the video on the YouTube site.
UPDATE: Yazzie/Martinez v. el Estado de Nuevo México (en Español / in English)
20 noviembre 2018 - ¿Qué ha sucedido? Las familias y los distritos escolares, representados por New Mexico Center on Law and Poverty, y también Mexican-American Legal Defense and Educational Fund, demandaron al Departamento de Educación Pública de Nuevo México (PED, por sus siglas en inglés) y la legislatura estatal por no proporcionar un sistema de educación suficiente y uniforme a todos los estudiantes de Nuevo México lo que es garantizado por la cláusula de educación de la Constitución del Estado de Nuevo México...
El estado tiene hasta el 15 de abril de 2019 para tomar medidas inmediatas para garantizar que las escuelas de Nuevo México tengan los recursos necesarios, incluida la financiación suficiente para proporcionar a todos los estudiantes una educación uniforme y suficiente que los prepare para la universidad y sus carreras.
¿Qué pueden hacer como estudiante o familiar? Comparta este enlace con sus compañeros, familiares y amigos.
Pueden leer más sobre el impacto en Español.
Read more about the impact of the Yazzie/Martínez v. State of New Mexico decision in English.
Undergraduate Race and Social Justice Certificate is Pending Approval
We will soon have our undergraduate certificate open to all! We are currently gathering the necessary paperwork, course lists, and other information we need to get this started, but stay tuned for more information on this exciting development.
Read about the graduate certificate here.
---
About the Institute for Race and Social Justice
The Institute for Race and Social Justice celebrated its tenth anniversary in January 2019. Highlights included:
The interdisciplinary graduate certificate in Race and Social Justice
Awareness about the 2020 Census
The Ethnic Studies Education and Health (ESEH) Research Partnership which helps Albuquerque Public School teachers form lesson plans about race, community, and historic identity
See the UNM Newsroom article about the Race and Social Justice Institute
---
Upcoming Race and Social Justice Events