We offer a Graduate Certificate in Race & Social Justice
Support the Institute for the Study of "Race" and Social Justice
Undergraduate Race and Social Justice Certificate Coming Soon!
From our faculty advisor, Dr. López: We will soon have our undergraduate certificate open to all! We are currently gathering the necessary paperwork, course lists, and other information we need to get this started, but stay tuned for more information on this exciting development.
Read about the graduate certificate here.
La transcripción seguirá pronto.
"Every 10 years, the U.S. Census makes its way into American households, representing the purported aim of our forefathers to see every person in the nation counted, and to use those numbers to determine representation in Congress. As the 2020 census approaches, mired in complications, many are wondering… just who does the census count, and who does it leave behind?"

FOR IMMEDIATE RELEASE
September 17, 2018

Contact: Maria Archuleta, (505) 255-2840, maria.a@nmpovertylaw.org
Educators, advocates, and tribal leaders propose plan to transform New Mexico's education system
ALBUQUERQUE—Over a hundred people from across the state, including educators, advocates, tribal leaders, and families, met on Friday to discuss the reforms necessary to provide New Mexican students with the educational opportunities they need to learn and thrive. The coalition agreed upon a comprehensive platform that greatly expands access to culturally and linguistically relevant curricula, enhances teacher supports, and promotes proven, research-based programs such as universal pre-K and K-5 Plus, extends the school year, lowers class size, and increases funding for the At-Risk Index.

"It's going to take all of us to transform public education in New Mexico," said Emma Jones, lead organizer at the Learning Alliance. "Parents, students, educators, and community leaders have been working together on solutions to fix our public schools, and we now have a blueprint for real change. This movement will not stop until every student in New Mexico has access to the quality education all our children need and deserve."

If adopted by the state, the plan would satisfy the requirements of the recent state court ruling on the consolidated lawsuit Yazzie v. State of New Mexico and Martinez v. State of New Mexico brought by families and school districts represented by the New Mexico Center on Law and Poverty and families represented by MALDEF (Mexican American Legal Defense and Educational Fund).

"The ruling has provided an incredible opportunity to transform our public schools for our children, grandchildren, and generations to come," said Lauren Winkler, attorney at the New Mexico Center for Law and Poverty. "We look forward to working with the state to bring it into compliance with the court's order. We all want a better education for our children. We hope that we can come to an agreement soon."

In June, the First Judicial Court declared that New Mexico's public education system is not sufficient under the state constitution. The court found New Mexico's education system particularly failed low-income, students of color, Native American, English-language learners, and students with disabilities. The court ordered the state to make sweeping changes to its schools to provide students with the programs and services they need to be college and career ready.

The comprehensive education plan includes significant increases to per pupil funding and teacher pay, time on task in the classroom, access to early childhood education, and culturally and linguistically relevant curriculum.

"We should be leveraging New Mexico's tremendous assets and diversity," said Carmen Lopez, executive director of College Horizons. "Our children have such great potential. It's time to empower them with the educational opportunities they need to succeed."

Friday's meeting was the third and largest meeting held by education experts and community leaders since the court decision to discuss how to transform the state's public education system. The coalition will continue to work together to push for quality education for all New Mexico's children.

"Education is the single most important investment we can make in New Mexico's future, not only for positive educational outcomes but for our economy and quality of life for all New Mexicans," said Veronica Garcia, superintendent of Santa Fe Public Schools, which is a plaintiff in the Yazzie lawsuit. "We have an opportunity to make the transformative changes to our education system that we all know will help our children learn and thrive. Now politics as usual must end. There can be no more excuses. We must give all children the education they deserve."
A copy of the platform can be found here: http://nmpovertylaw.org/yazzie-proposed-remedy-platform-2018-09-17/
A summary of the court's opinion can be found here: http://nmpovertylaw.org/graphic-yazzie-martinez-decision/

More information on the Yazzie/Martinez lawsuit can be found here: http://nmpovertylaw.org/our-work/education/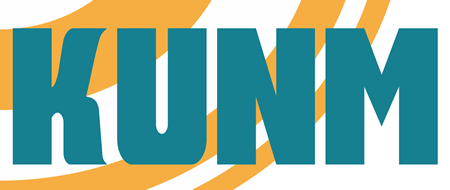 Let's Talk New Mexico 5/24 8a: Poverty is a persistent topic in New Mexico, from news coverage of the latest statistics to legislative hearings on proposals to address high poverty rates in our communities. Nearly 20 percent of New Mexicans are considered to be living in poverty according to the U.S. Census. Are these numbers accurately capturing the real experiences of people across the state? How can we talk about poverty differently, in a way that doesn't define people by their income? What do you think makes someone poor? See the podcast description and listen to the episode: Let's Talk About How We Define Poverty
July 2, 2018 Economic Policy Institute Report
Examining Hispanic–white gaps in wages, unemployment, labor force participation, and education by gender, immigrant status, and other subpopulations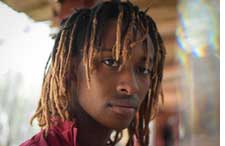 The Department of Sociology at the University of New Mexico invites applications for the newly established Maxine Baca Zinn Endowed Professorship to begin in August 2019. For this full-time, tenured position, we seek applications from sociology of gender scholars at the associate or early professor level. Applicants must have a conferred PhD in sociology or other related field along with a record of employment that would support appointment at the rank of associate or full professor. For best consideration, all application materials must be received by October, 1st 2018. Download the application here.
---
About the Institute for Race and Social Justice
The Institute for Race and Social Justice will be celebrating its tenth anniversary in January 2019. Highlights include:
The interdisciplinary graduate certificate in Race and Social Justice
Awareness about the 2020 Census
The Ethnic Studies Education and Health (ESEH) Research Partnership which helps Albuquerque Public School teachers form lesson plans about race, community, and historic identity
See the UNM Newsroom article about the Race and Social Justice Institute
Upcoming Race and Social Justice Events