About Us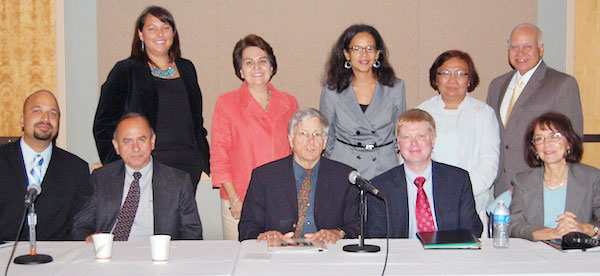 Established in January 2009, mission: promote the establishment of empirical, theoretical and methodological clarity about "race" that draws on cutting-edge thinking from multiple disciplines and diverse empirical traditions promote clarity about race, racialization that builds on the insights of multiple disciplines; develop strategies for ameliorating race-based inequality.
We place "race" in quotes to underscore its nature as a socially constructed category of social status in particular historical contexts, rather than as a reified category that is essential or fixed.
Despite the fact that "race" is neither rooted in biology (or genetics) or fixed in time and space, racial inequality persists and often remains at the root of socioeconomic inequality, health disparities and other measurements of social stratification in the United States.
Racism is a major factor in determining one's health in our society, as it translates into persistent stress, associated illness and prolonged suffering or premature death.
Over the centuries, American Indians, African Americans and Latinos have suffered from severe racism in various forms, and they experience the poorest health status as a result.
Objectives of the Institute
Provide best practices expertise (i.e., empirical, theoretical, methodological) and consulting to researchers in the natural and social sciences seeking to incorporate racial variables and racialization processes and dynamics into their studies.
Provide expertise and consulting community members and policy-makers at the tribal, state, county and municipal levels for measuring (assessing) and ameliorating (addressing) racial disparities; create successful research partnerships between the university and surrounding local and national communities.
Foster an institutional context for ongoing scholarly conversations about the empirical, theoretical and methodological understanding and empirical study of "race."
Nurture research agendas of UNM faculty as they relate to mapping and interrupting racial disparities and promoting equity and social justice in health and community viability, education, law and criminal justice.