What happens when faculty and students from different disciplines explore the contours of race and social justice? The "Race & Social Justice Interdisciplinary Certificate" is designed as an area of specialization for community members and students pursuing a humanities, social sciences, art, or professional degree at UNM
The Institute has no dedicated staff, operating or programing funds. We exist as a labor of love visible through all the partnerships and volunteers that have generously contributed to our mission over the years. Our hope is to produce a brief report so we can support the sustainability, collective work and impact of the work of the Institute as the mark of a twenty first century innovative, relevant and impactful university. Make a Donation.
Upcoming Race and Social Justice Events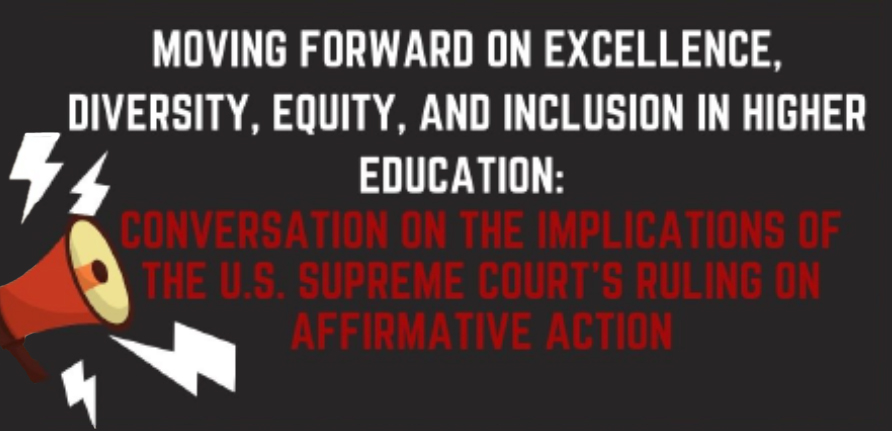 Thu, Sep 14 2023   Thu, Sep 14 2023 
Home
CONSENSUS MEMO SIGN-ON LETTER BY DRS. NANCY LOPEZ, YASMIYN IRIZARRY, EDWARD VARGAS ON WHY OFFICE OF MANAGEMENT AND BUDGET (OMB) INITIAL PROPOSALS TO COMBINE RACE AND ETHNICITY INTO ONE QUESTION WILL NULLIFY INTERSECTIONAL ANALYSIS AND IMPEDE OUR ABILITY TO DISCERN RACIALIZED INEQUITIES - 4/26/23@12 noon ET 
A shareable view only version of the Consensus Memo that was submitted to federal registry 4/27/23 in Google docs can be accessed at:  https://docs.google.com/document/d/1UQBABLnPTLOzTq3siR_hHti5G5JwvkY-LwIU_XnS9J0/edit?usp=sharing
To see who has signed on please visit:
https://forms.gle/GEU8AeBQFNAzUJM8A
Methods Memo to OMB on Data Transparency and Needed Research Before Revising Race & Ethnicity Federal Standards April 27 2023
***ROLLING ADMISSIONS; APPLY ANYTIME***
UNM Race and Social Justice Graduate Certificate Available to Enrolled and Non-Enrolled UNM Students, Community, Staff, Faculty
Undergraduate Version of the Race and Social Certificate also now available

Two Post-Doctoral Research Associate Positions Available
The Institute for the Study of "Race" & Social Justice in the Division for Equity and Inclusion at The University of New Mexico has received approval to invite applications for a
full-time Postdoctoral Research Associate
. This appointment is a full-time position for a term of one year, contingent on satisfactory performance and funding (renewable for up to one year).
See the description
The Institute is curating statements from scholarly, community-oriented, and human rights-focused organizations on race and racial discrimination in our world. Take a look here and contact us if you have any suggestions to add. Non-English suggestions are always welcomed.
Other Resources: