Panel Discussion: "Wicked" Microaggressions, Implicit Biases, and their Impact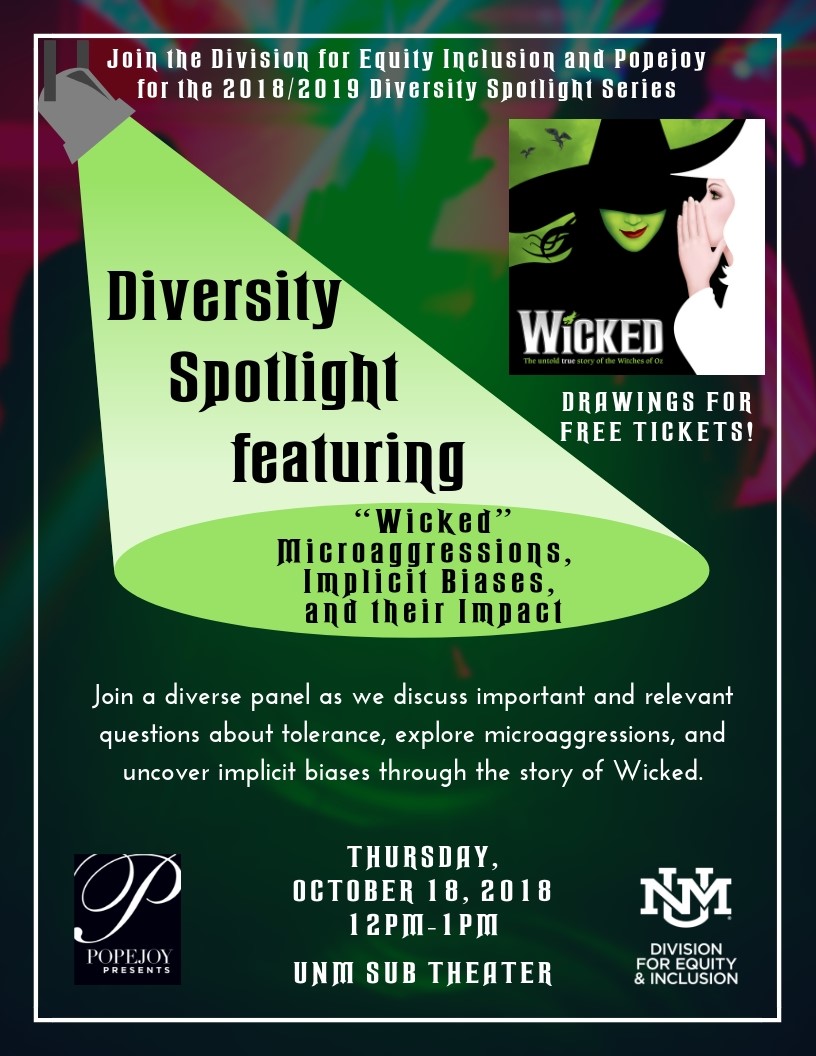 When: Thu, Oct 18 2018 12:00pm
Where: UNM, SUB Theater
Join the Division for Equity and Inclusion and Popejoy for 2018/2019 Diversity Spotlight Series on Thursday, October 18, 2018 from 12pm-1pm in the SUB Theater.
A diverse panel will gather to discuss the importance of tolerance using "Wicked" as a conduit. Using a multi-modal approach, performance and dialogue, the diversity panel will unpack such themes as microaggressions, critical race theory and implicit biases.
There will be drawings for FREE tickets to the show and light refreshments will be provided.