Gathering: USDAC CULTURE/SHIFT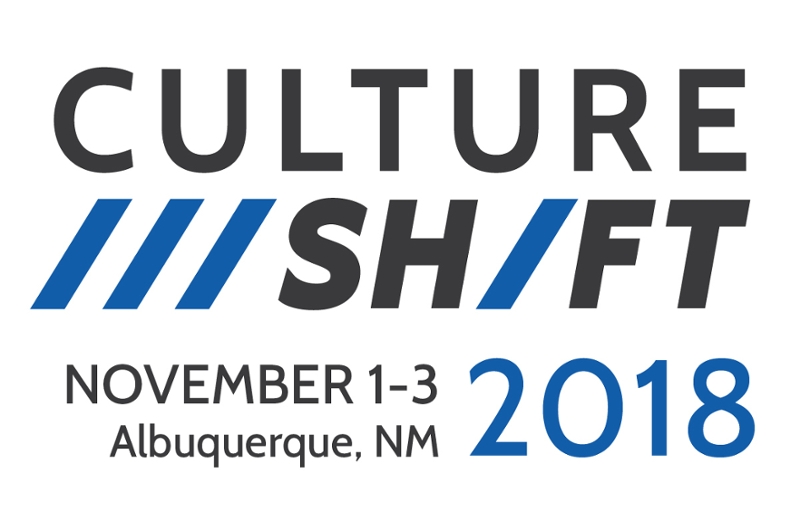 When: Thu, Nov 01 2018 12:00am - Sat, Nov 03 2018 12:00am 
Dear friends and fellow New Mexicans,
During the first weekend of November, hundreds of artists, cultural organizers, activists, thinkers, doers, and dreamers will gather in our beautiful state of New Mexico for CULTURE/SHIFT 2018, the USDAC's upcoming national convening. We hope you'll join us in Albuquerque for this transformative weekend!
As a native New Mexican, I'm thrilled to share the powerful work happening at the intersections of culture, community, and justice in our state and to welcome hundreds of national change-makers to Albuquerque for a weekend of dialogue, collective learning, and healing hosted in partnership with the City of Albuquerque Department of Cultural Services.
During this gathering, we'll flex our cultural organizing muscles, work together to find creative ways to sustain hope and resilience in challenging times and connect with others to deepen our collective involvement in the movement for cultural democracy.
During CULTURE/SHIFT 2018 we'll hear from over 40 visionary national and local presenters including:
Makani Themba (Chief Strategist at Higher Ground Change Strategies)
T. Lulani Arquette (President of Native Arts and Cultures Foundation)
Roberto Bedoya (City of Oakland Cultural Affairs Manager)
Arlene Goldbard (USDAC Chief Policy Wonk)
Shira Greenberg (Keshet Dance and Center for the Arts)
Denicia Cadena and collaborating artists (Young Women United)
Chrissie Orr and Michelle Otero (El Otro Lado: The Academy for the Love of Learning)
Your voice and vision are essential to making CULTURE/SHIFT a powerful weekend, hope to see you there.