Because It's Time: Unraveling Race and Place in NM Reception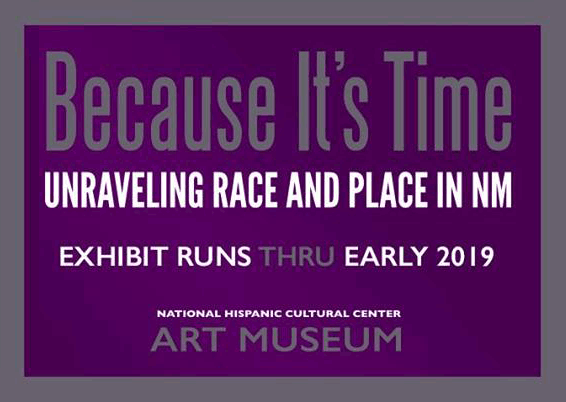 When: Fri, May 04 2018 5:30pm
Where: National Hispanic Cultural Center Art Museum
Because It's Time: Unraveling Race and Place in NM examines race and identity in New Mexico and is a space for artistic expression that grapples with the complexities of who we are, how we are understood, and how that impacts the way we live (or don't) in a variety of places. 
The exhibition features approximately 26 newly created artworks by artists with different experiences in New Mexico alongside works from the National Hispanic Cultural Center Art Museum's permanent collection. All of the artworks delve into  race and place through an intersectional lens alongside gender, sexuality, class, nationality, citizenship status, etc. from local, national, and international perspectives.
Join us for food, drink, music, and to celebrate the work of these amazing artists!