CBPRI: Indigenous And Critical Methodologies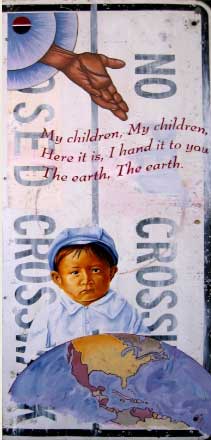 When: Mon, Jun 04 2018 1:00pm - Fri, Jun 08 2018 5:00pm 
Where: TBD (University of New Mexico Health Sciences Center)
2018 SUMMER DATES (9TH ANNUAL INSTITUTE):
On-site: June 4th 1-6 pm; June 5th – 8th: 8:30am-5 pm
Off-site: TBD (University of New Mexico Health Sciences Center)
Public Speaker: Thursday, June 7th: 3:30 pm  

For graduate students, post-doctoral fellows, faculty, community partners, academic-community teams, and others. This will be an intensive co-learning institute to explore how CBPR intersects with indigenous and critical methodologies, including the challenges for academics and community members to co-construct knowledge for improved community health. Students enrolled for 2 credits are expected to participate in readings, discussions, and journal-writing; for 3 credits, requirements include a CBPR paper based on one's own research project. Enrollment is limited to 45 participants. For credit, UNM tuition (or tuition waivers) plus $40.00 fees. If not enrolled for credit: $900 for faculty or researchers; and $300 for community members or non-credit students.
More Info: Contact Gayle Garcia: GarciaG@salud.unm.edu