UNM Complete Count Committee For The 2020 Census Press Conference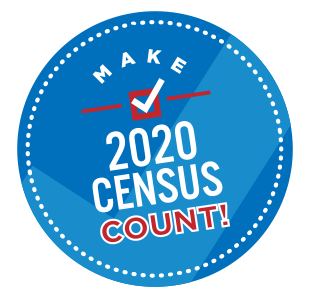 When: Wed, Oct 16 2019 12:00pm - Wed, Oct 16 2019 12:45pm 
Where: UNM SUB Ballroom B, UNM main campus
*Press Conference* UNM Complete Count Committee For The 2020 Census, UNM SUB Ballroom B, UNM Main Campus, "The Urgency of a Complete Count For The 2020 Census and the Future Of New Mexico,"
Invited speakers include Community & Student Groups, Faculty, Staff, Administrators, Community, and Staff from the Census Bureau, etc...
The Census Bureau will have a table in front of UNM SUB Ballroom B with information about the Census, job opportunities, etc.
UNM SUB, Ballroom B, PRESS CONFERENCE ONLY 30 MINUTES; CONFIRMED
1-2 minutes sound bites each
Complete Count for Whom and for What?
What will you do to ensure a complete count?
Bilingual presenters all languages are always welcome!
UNM Complete Count Committee for 2020 Census Organizers:
Dr. Nancy López, Director, Institute for the Study of "Race" & Social Justice, co-chair
Dr. Kiran Katira, Director, Community Engagement Center, co-chair
Erick Hernandez, Community Engagement Center, UNM, student co-chair
Tabitha King, Community Engagement Center, UNM, student co-chair
Confirmed Speakers:
Sofia Sanchez, Field Representative, Rep. Deborah Haaland
Veronica Azarte, US Census Bureau
Cathryn McGill, New Mexico Black Leadership Council
UNM Dream Team (Kiran has the name)
Francisco Ronquillo, HSC
Greg Ryan, UNM Staff President
Dr. Gabriel Sanchez, Director for Social Policy
Dr. Assata Zerai, Div. of Equity and Inclusion
Suzan Reagan, BBER
Robert Rhatigan, UNM Geospatial
Tanya Campos, APS
Sheryl Means, UNM Africana Studies
Dr. Irene Vasquez, Chicana/o Studies
NOT CONFIRMED (INVITATION IN PROGRESS/EXTENDED; PLEASE SEND OTHER SUGGESTIONS):
Dr. Tiffany Lee, Native American Studies
Dr. Finnie Coleman, UNM Faculty Senate President
Asian Family Center
Student Group Leaders from UNM
OVPR/IRB/RESEARCH
Neighborhood Associations
UNM President and/or Provost
UNM Dorms
Grassroots organizers from vulnerable communities (Asian Family Ctr; Encuentro, etc.);
Followed by:
10/16, 1 pm NM State Representative Christine Trujillo, UNM SUB Ballroom B, UNM Main Campus, "The Lasting Contributions of Chicano/Latino Civil Rights Movement In New Mexico and Its Impact on K-16 Institutions," Organized by Chicana and Chicano Studies and Co-Sponsored by Multiple Co-Sponsoring Partners Including The Southwest Hispanic Research Institute, The Institute For The Study of "Race" & Social Justice, among many other partners; Welcome by President Stokes; Reception to Follow Rep. Trujillo's presentation.
More info forthcoming at the UNM Chicana and Chicano Studies Department website:
***SAVE THE DATE***NEXT PRESS 2020 COMPLETE COUNT PRESS CONFERENCE MARCH 4, 2020@11-12pm***PLAZA IN FRONT OF ZIMMERMAN LIBRARY, UNM MAIN CAMPUS*
WHY IS AN ACCURATE COUNT URGENT FOR NEW MEXICO?
Decennial Census count is part of the formula for distribution of federal funds to states and local communities.
New Mexico receives over $7 billion each year through federal programs which benefit the entire community: health care, nutrition, highways, education, housing, jobs and more that allocate funds on per capita basis. https://www.icountnm.gov/why-is-the-census-important/
$780 MILLION DOLLAR LOSS - If New Mexico undercounts residents by only 1%, we would lose $780 Million Dollars.
$3,745 IN FUNDING PER YEAR- Each New Mexican not counted equates to a loss of approximately $3,745 per year.
Map for loss of funds by community in NM https://gps-unm.shinyapps.io/Census_Undercount_Cost/
An undercount would impact Colleges by a loss in funding for federal grants for tuition! In FY2016 New Mexico received: Federal Pell Grant Program $171,000,000; Title I Grants to LEAs $127,689,674; Special Education Grants $ $194,908,708; Supporting Effective Instruction State Grants $17,762,636/ Career and Technical Education – Basic Grants to States $8,074,607 https://gwipp.gwu.edu/sites/g/files/zaxdzs2181/f/downloads/IPP-1819-3%20CountingforDollars_NM.pdf
How to help!
Apply to work with the U.S. Census bureau as a paid employee.There are thousands of job opportunities available in the state of New Mexico. These jobs are ideal for retirees, students, seniors and anyone who wants to work. https://www.2020census.gov/en/jobs

Pay rates are available at https://www.2020census.gov/en/jobs/pay-and-locations.html
Encourage your family and friends to respond to the census online beginning March 12, 2020.
For students living at the dorms:
Boarding school students below the college level should be counted at the home of their parents or guardians.
College students who are living at home should be counted at their home address.
College students who live away from home should count themselves at the on- or off-campus residence where they live and sleep most of the time, even if they are home on April 1, 2020.
U.S. college students who are living and attending college outside the United States are not counted in the census.
Foreign students living and attending college in the United States should be counted at the on- or off-campus residence where they live and sleep most of the time.

https://2020census.gov/en/who-to-count.html