UNM 2020 Complete Count Committee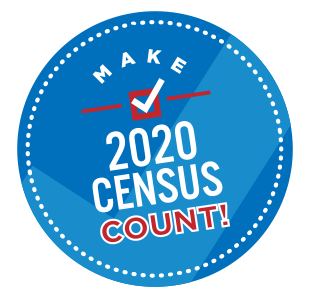 When: Wed, Aug 19 2020 9:00am - Wed, Aug 19 2020 10:00am 
Where: Zoom
UNM 2020 Complete Count Committee - Everyone is always welcome!
Agenda (Co-chairs: Dr. Kiran Katira, Dr. Nancy López, Tabitha King, Erick Hernandez, Myrella Gonzalez, Cheyenne Jones)
Wed. 08/19/20 @ 9-10amMST  
Join Zoom Meeting
Meeting ID: 870 657 633
One tap mobile
+12532158782,,870657633# US (Tacoma)
+13462487799,,870657633# US (Houston)
Dial-In Information Below 
Introduction and check-in (Please write name and email in chat) 

Response Rates & Door to Door Efforts (Suzan Reagan, Louis Head)

Update UNM Reporting for Dorms/Group Quarters (Megan Chibanga)
Volunteer Opportunity: Phone banking see message below (Julisa Rodriquez, Media Desk); Other strategies? Activities?
Reminder: Faculty Senate 8/25@3-5pm-Agenda will be posted facgov.unm.edu/senate/; Other? Staff, Student groups and Regents; Outreach to Branch Campuses

Archiving our Work: Digital Repository for next Complete Count Committee 2030 (Zimmerman Library? State Repository)

Next Meeting: W 9/2@9amMST (we will meet every two weeks until 9/30)

Other? Announcements: 

MAKE EVERY LOBO COUNT FOR THE CENSUS 2020 LAST DAY FOR SELF-RESPONSE IS SEPT. 30 at my2020census.gov. See attached postcard with updated deadline.
ANNOUNCEMENTS
As you know the current administration had moved up the date for a complete count for the 2020 Census. The last day to be counted is September 30, 2020.  Please forward the attached postcard to your students, faculty, staff and loved ones about the urgency of a complete count for the 2020 Census for the future of New Mexico and our nation. There is no citizenship question and the Census 2020 is confidential. Think about contacting at least 5-10 people to send reminders about the upcoming deadline. I've also posted info about how you can help with phone banking. For more info visit:
race.unm.edu
and click "2020 Census." Also consider reminding everyone about the upcoming elections and the importance of registering to vote. I've pasted the link for requesting absentee ballots below. We hope that you can share this information. 
MAKE EVERY LOBO COUNT FOR THE CENSUS 2020 LAST DAY FOR SELF-RESPONSE IS SEPT. 30 at my2020census.gov. 
As of August 10, 2020 the national self-response rate was 63 percent and in New Mexico the self-response rate was 53 percent. In 2010 New Mexico's self-response rate was 60 percent. You can view self-response rate daily down to Cities and Census Tracts at https://2020census.gov/en/response-rates.html. We need every UNM  Student Faculty Staff person to reach out to their local community to increase 2020 Census self-response rate. 
For Updates for 2020 operations 
https://www.census.gov/newsroom/press-releases/2020/update-census-operations.html 
For Updates on the Homelessness counts 
https://www.census.gov/newsroom/press-releases/2020/homelessness.html 
ENUMERATION FOR HOMELESS PEOPLE/FAMILIES IS 9/22-9/24 
VOLUNTEER OPPORTUNITY FOR 2020 CENSUS
Are you interested in phone banking for the 2020 Census?  
Volunteer with the iCountNM team to call fellow New Mexicans and encourage them to complete their census. Phone banking is one of the most powerful and personal ways to reach people and allows us to have a one-one-one conversation about the importance of the census.  
From the comfort of your home and with a bit of your spare time, you can make a difference in our outreach efforts to New Mexicans. If you are interested, please email julisa@mediadesknm.com who will set you up with the iCountNM virtual phone banking system.  
LAST DAY TO BE COUNTED FOR THE 2020 CENSUS IS SEPTEMBER 30, 2020
ZOOM
Nancy López is inviting you to a scheduled Zoom meeting.
Topic: UNM 2020 Census Complete Count Committee - *ALL ZOOM MEETING UNTIL FUTHER NOTICE * EVERY TWO WEEKS WED. 9-10am
Time: Aug 19, 2020 09:00 AM Mountain Time (US and Canada)
        Every 2 weeks on Wed, until Sep 30, 2020, 4 occurrence(s)
        Aug 19, 2020 09:00 AM
        Sep 2, 2020 09:00 AM
        Sep 16, 2020 09:00 AM
        Sep 30, 2020 09:00 AM
Please download and import the following iCalendar (.ics) files to your calendar system.
Join Zoom Meeting
Meeting ID: 870 657 633
One tap mobile
+12532158782,,870657633# US (Tacoma)
+13462487799,,870657633# US (Houston)
Dial by your location
        +1 253 215 8782 US (Tacoma)
        +1 346 248 7799 US (Houston)
        +1 669 900 6833 US (San Jose)
        +1 301 715 8592 US (Germantown)
        +1 312 626 6799 US (Chicago)
        +1 646 558 8656 US (New York)
Meeting ID: 870 657 633
Link: Join the Zoom Meeting