Statewide Census 2020 Gathering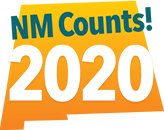 When: Mon, Aug 26 2019 8:30am - Mon, Aug 19 2019 4:00pm 
Where: Isleta Resort & Casino 1000 Broadway SE Albuquerque NM 87105
New Mexico Counts! Networking, sharing and engaging for a complete census count.
Join New Mexico Counts 2020 for a gathering of stakeholders who are all working to ensure a
complete and fair count in the 2020 census. The gathering will bring together local leaders in
hard-to-count areas, government agencies, nonprofit organizations, and philanthropic partners.
Attendees will learn about state and federal efforts, as well as available mapping, demographic
data and messaging resources. Experts will be on-hand to discuss anticipated complete count
challenges and promising strategies and solutions. Attendees will also have the opportunity to
form partnerships, identify and access necessary tools and resources, and begin constructing
effective outreach strategies specific to their communities.
We have invited Representative Debra Anne Haaland, U. S. Congress and New Mexico State Governor Michelle Lujan Grisham to speak.
For more information please see our Agenda:
August 26, 2019 Agenda
Spread the word! Send the invitation below to your network: 
Statewide Convening Invitation