Racial Contract Lecture Series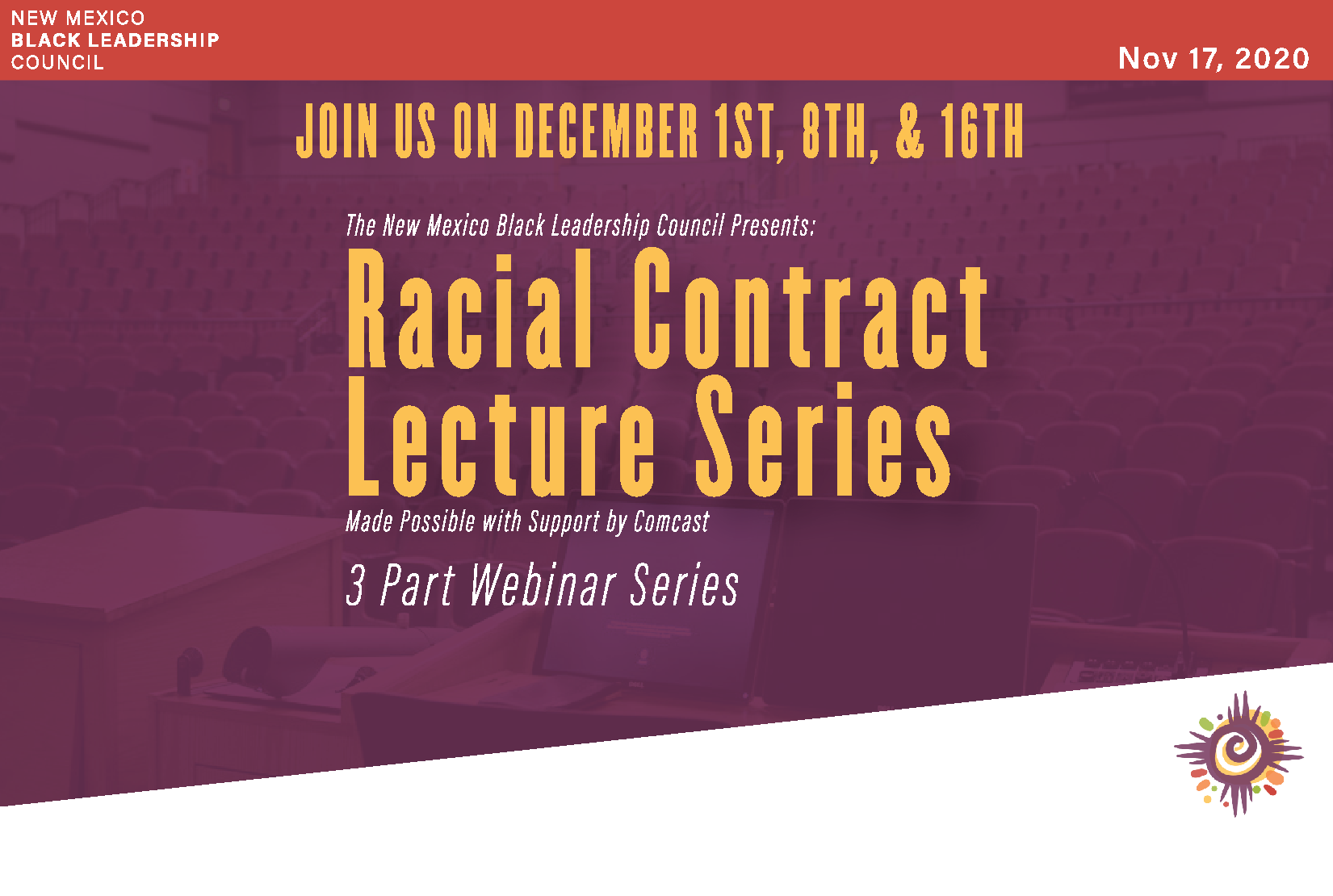 When: Tue, Dec 08 2020 10:00am - Tue, Dec 08 2020 11:30am 
Where: Online
Are you a changemaker in your organization?
Do you care deeply about undoing systems of oppression?
Though it can be difficult to know what steps to take and/or where to start, participate in the New Mexico Black Leadership Council's Racial Contract Lecture Series.
Each lecture is presented by University of New Mexico professors who understand the gravity and pertinence of this discussion. 
This series will address the issues of systemic and institutional racism while providing practical strategies on how we all can address these issues and reimagine our collective future.
This Racial Contract Lecture Series is free, and is open to as many staff members you would like to attend. Please join us.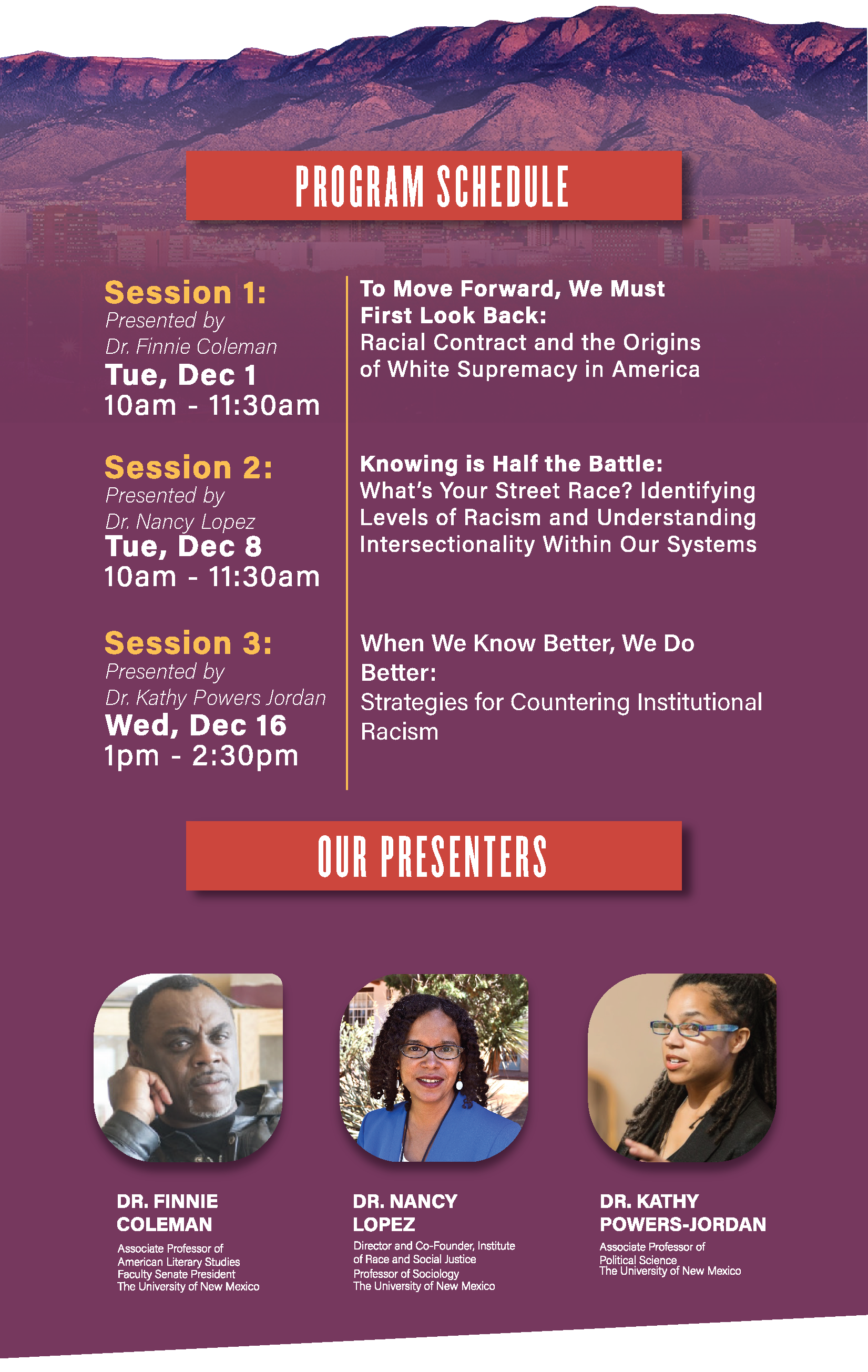 Link: Register Now