MLK 25th Commemorative Celebration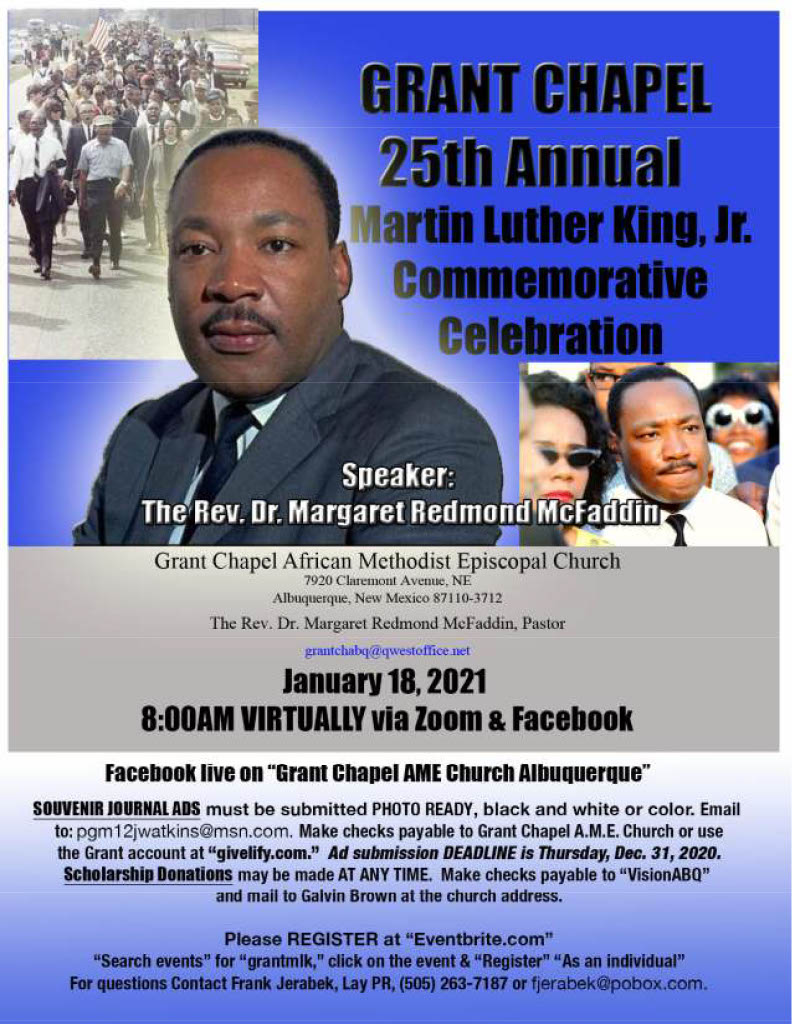 When: Mon, Jan 18 2021 8:00am - Mon, Jan 18 2021 10:00am 
Where: Zoom
The MLK 25th Commemorative Celebration will be held on Monday, January 18 from 8:00 a.m - 10:00 am.  The Celebration will be virtual this year, and there is no cost to attend the event. 
Our theme "Keeping the dream alive: A day ON, not a day OFF!" encourages us to work toward creating a fair, equitable, and inclusive society. Dr. King's example inspires us to exercise our humanity and emphasizes the importance of love, nonviolent activism, and shared community.

The program includes a guest speaker, recognition of sponsors, scholarship presentations, and a virtual souvenir journal. Generous corporations, organizations, and individuals have funded the scholarships awarded to bright, talented, and eager high school seniors.
Although the tickets are free this year, the number of tickets available are limited.   Don't forget to register as soon as possible.
Link: Registration link