Ask Your Mama: Twelve Moods for Jazz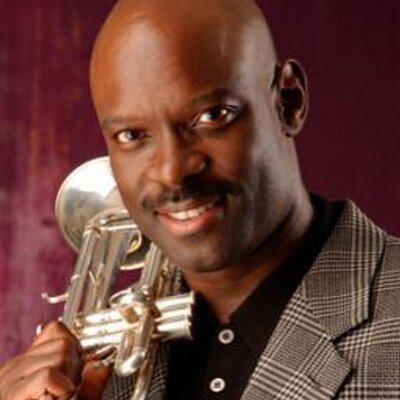 When: Thu, Feb 20 2020 11:00am - Sat, Feb 22 2020 7:30pm 
Where: UNM SUB Ballroom C, Keller Hall, Popejoy Hall, and Outpost Performance Space
The Langston Hughes Project
A Multimedia Concert Performance of Langston Hughes' "Ask Your Mama: Twelve Moods for Jazz" featuring the Ron McCurdy Quartet
The Langston Hughes Project is a multimedia concert performance of Langston Hughes' kaleidoscopic jazz poem suite titled, Ask Your Mama: Twelve Moods for Jazz.
This is Hughes' homage in verse and music to the struggle for artistic and social freedom at home and abroad at the beginning of the 1960s.
It is a twelve-part epic poem which Hughes scored with musical cues drawn from blues and Dixieland, gospel songs, boogie woogie, bebop, progressive jazz, Latin "cha cha," Afro-Cuban mambo music, German lieder, Jewish liturgy, West Indian calypso, and African drumming – a creative masterwork left unperformed at his death.
Originally, Hughes created "Ask Your Mama" in the aftermath of his participation as an official for the five-day Newport Jazz Festival of July 1960, where he shared the stage with such luminaries as Louis Armstrong, Dizzy Gillespie, Horace Silver, Dakota Staton, Oscar Peterson, Otis Spann, Ray Charles, and Muddy Waters. The musical scoring was designed to serve not as mere background but to forge a conversation and a commentary with the music.
Though Hughes originally intended to collaborate with Charles Mingus, and then Randy Weston, on the performance of this masterwork, it remained only in the planning stages when Langston Hughes died in 1967. Its recovery now in word, music and image provides a galvanizing experience for audiences everywhere.