ASA Annual Meeting Bulletin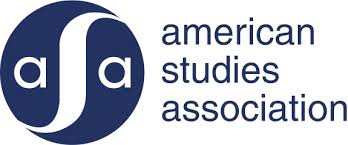 When: Sat, Aug 07 2021 12:00am - Tue, Aug 10 2021 12:00am 
Where: Chicago, Illinois
2021 Annual Meeting Theme
Each year, ASA's president chooses a theme on which to focus some of the programming for the ASA Annual Meeting—a tradition that ensures our meetings reflect the rich diversity of perspectives and subject matter in our discipline. 2021 ASA President Aldon Morris has chosen the theme "Emancipatory Sociology: Rising to the Du Boisian Challenge." 
Emancipatory Sociology: Rising to the Du Boisian Challenge
For decades, intense debates have stirred about the purpose of sociology. On one side, purists view sociology as an objective science whose practitioners are dispassionate scientists interested only in pursuing sociological truths. On the other, emancipationists believe sociology to be a rigorous science whose ultimate goal is uncovering sociological truths crucial to achieving liberation. The debaters proceed as never the twain shall meet.
The 116th Annual Meeting of the American Sociological Association rejects the premises animating this debate because they rest on a false dichotomy. The history of sociology demonstrates that the discipline can be a rigorous science while simultaneously acting as a catalyst for social change. Indeed, from the beginning, sociology explored class, bureaucratic, racial, and epistemological domination to reveal their ominous threats to humanity. The goal, whether explicit or implicit, centered on providing solutions to these pernicious problems. The 2021 meeting seeks to make sociology relevant to positive social transformation thus reclaiming its radical roots anchored in research.
Continue reading
.
2021 Annual Meeting Submissions
The submission site for the 2021 Annual Meeting will open on Monday, November 9, 2020. The deadline to submit is February 3, 2021 at 11:59 p.m. Eastern. In addition to paper submissions, proposals will be accepted for Courses, Workshops, Preconferences, the Sociology in Practice Settings Symposium, and the Teaching and Learning Symposium. Calls for submissions will be posted by October 23, 2020.
ASA is carefully monitoring recommendations from the Centers for Disease Control and others regarding the COVID-19 situation as we begin planning the August Annual Meeting in Chicago. At present, we are proceeding as planned, but we will adjust as necessary to ensure the health and well-being of our community. Should we need to cancel or amend the meeting plan, we will provide adequate notice to potential participants.