(Virtual) 2020 Census Block Party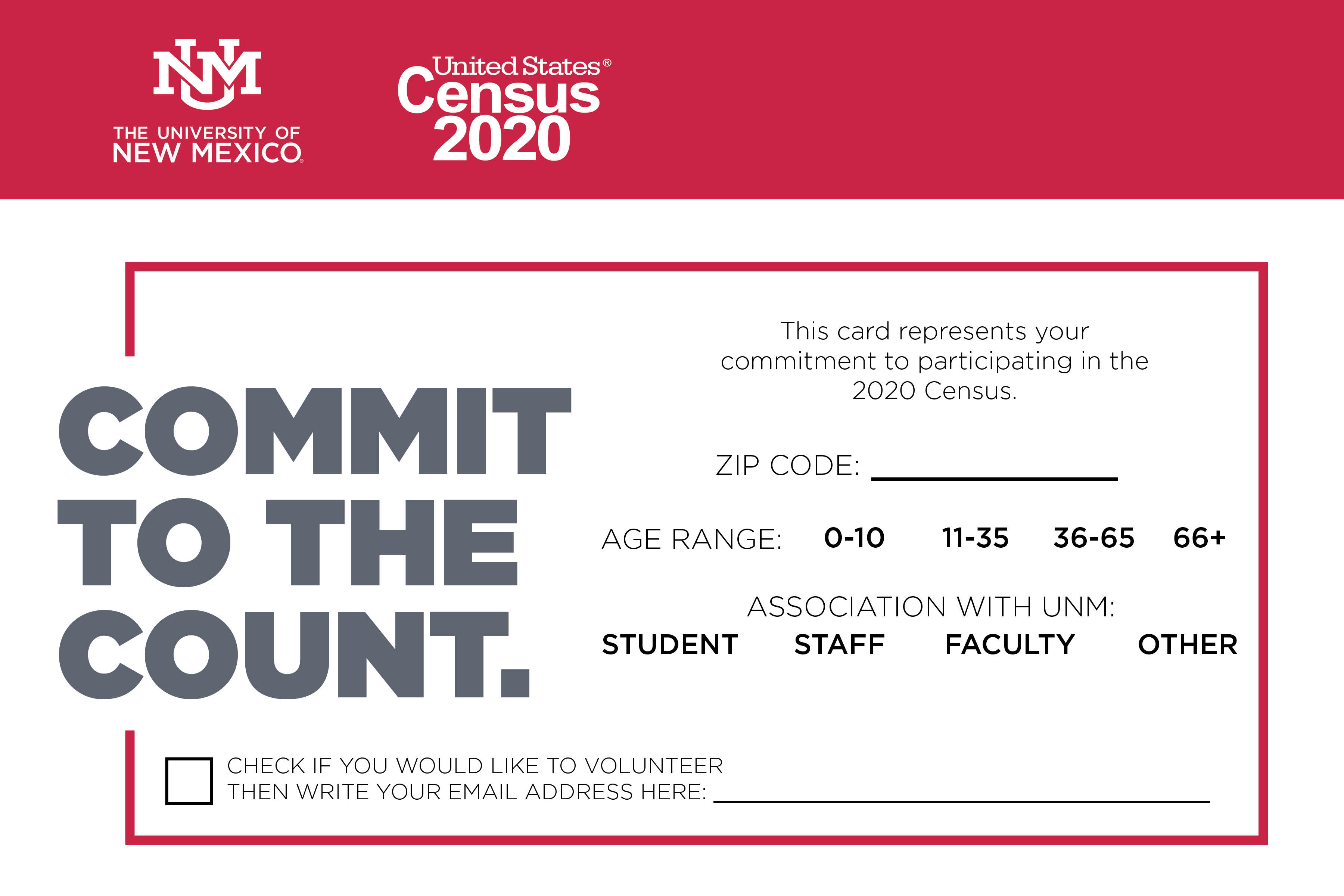 When: Wed, Apr 15 2020 11:00am - Thu, Apr 30 2020 1:00pm 
Where: Online -- see link below
You are invited to participate in the UNM 2020 Census Complete Count Committee virtual block party and free raffle.
Speak to 5-10 of your friends and family, fill out the 2020 Census and post on social media.
The FREE raffle ($50 for 200 prizes!) and video contest ($200 for a 1-2 min video entry; 4 prizes) will begin *April 10 and end April 30, 2020. Winners announced May 1, 2020
FREE raffle ends 4/30. In addition posting on the hashtag you can email your pics with the commitment cards and videos to Center for Community Engagement: unmsc@unm.edu.
UNM Virtual Block Party
#UNMCENSUS2020 is the university's initiative to confirm all students, faculty and staff are counted.  To help raise awareness of student's roles in the 2020 Census, the UNM Complete Count Committee is inviting the campus community to a virtual block party on YouTube. The event is scheduled for Wed. April 15, 2020 at 11 a.m. to 1 p.m. and will include:
Music
Free Raffled prizes
Conversations with Branch Campuses, Central New Mexico Community College (CNM) and Community Partners
Information on voter registration
Poetry performances and Visual Art
Video contest
In order to be entered in the FREE raffle, participants must take and upload a screen shot of their completed commitment card indicating that they are pledging to speak to 5-10 participants about the urgency of a complete count for New Mexico and share the card on their social media accounts. This is an effort to ensure people are spreading the word about their involvement and encourage others to take part in the count. Thank you for being our trusted messengers!
Join the virtual block party:

Instructions
Resources
How will students who live in dorms be counted?
Organizers
UNM 2020 Census Complete Count Committee
Contact
Kiran Katira, Nancy Lopez, Erick Hernandez, Tabitha King, Summer Jones co-chairs