(National) 2019 Independent Charter School Symposium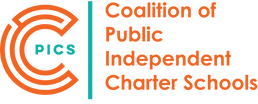 When: Sun, Nov 17 2019 12:00am - Tue, Nov 19 2019 12:00am 
Where: Hotel Albuquerque
Join us at the 2019 Independent Charter School Symposium from November 17-19, 2019 at the Hotel Albuquerque as we articulate a collective vision for the direction of the charter movement and all public education.
This groundbreaking event will convene school leaders, social visionaries, and policy-makers from across the country in a three-day conference to continue what we started almost two years ago.
Keynote by Nancy Lopez: Who Counts?/¿Quién cuenta?

We are excited to announce that Prof Nancy Lopez will be with us on November 18th to deliver a keynote: 
Who Counts? 
The urgency of using our schools to ensure an accurate 2020 census and the consequences if we fail
Our schools are filled with children of immigrants and many of our families are scared. Perhaps too scared to fill census reports. But our schools must be safe places and beacons of democracy.
Join us at sessions that cover topics you won't find anywhere else.
Link: 2019 Independent Charter School Symposium Registration